Fashion
Gigi Hadid lands three covers for the Pre-Fall 2018 issue of V Magazine. Photographed by Mario Sorrenti, the supermodel wears a Fendi vest, bikini set and boots while riding a water ski on the first. The second cover shows Gigi in a Philipp Plein swimsuit while driving an ATV. And for the third, the blonde dives underwater wearing a Chanel swimsuit and jewelry. George Cortina styles the cover story which features Gigi posing like a Bondgirl in cool action shots.
Fashion
Lily Aldridge stars in Rag & Bone DIY Project
Rag & Bone adds another fashion star–Lily Aldridge–to its DIY Project. The campaign features personalities taking self-portraits in lieu of professional photographs. Lily keeps it casual for her DIY Project where she models slub tees as well as slim-fitting denim. The brunette beauty joins a lineup which previously included Ashley Graham, Paris Jackson and Andreea Diaconu. With a barely there makeup look and her hair in tousled waves, Lily impresses for each shot.
Related: Lily Aldridge Embraces Summer Style for Ralph Lauren Campaign
CAMPAIGN: LILY ALDRIDGE FOR RAG & BONE DIY PROJECT
Rag & Bone enlists Lily Aldridge for DIY Project
An image from Rag & Bone DIY Project with Lily Aldridge
Lily Aldridge captures her own images for Rag & Bone DIY Project
Lily Aldridge strikes a pose in Rag & Bone DIY Project
Rag & Bone taps Lily Aldridge for DIY Project
Rag & Bone features model Lily Aldridge in its latest DIY Project
Lily Aldridge takes a selfie for Rag & Bone DIY Project
Lily Aldridge is all smiles in Rag & Bone DIY Project
Photographed in black and white, Lily Aldridge wears denim look for Rag & Bone DIY Project
Model Lily Aldridge poses in denim look for Rag & Bone DIY Project
Wearing sunglasses, Lily Aldridge appears in Rag & Bone DIY Project
Other Brands
The Tod's Joy Bag has gone through some changes. For those that are new to Tod's, the Joy Shopping Bag is one of their signature handbags. It's a large and spacious bag with minimalistic style. The latest Tods Joy Flap Tote Bag is introduced for the Fall Winter 2018 Collection.
The Design
So what kinds of changes have been made on the Tod's Joy Bag? The first thing everyone noticed is the elegant hammer leather crafted with hand-dyed trims. We call this the front flap.
But this front flap is more than just a flap. And we're not taking about the design. If we move the front flap up, which can be easily done, then there is a front flap pocket immediately available for your needs.
The original version of the Tod's Joy Shopping Bag doesn't have a flap, but it also doesn't have a front flap pocket. And the front flap pocket can be very useful as we can have instant access to important essentials.
The flap is also very elegantly crafted. It's engraved with the house's logo and the long leather strap has been used as a slip-in closure.
There's one more part that has been altered from the original Joy Bag. And that's the line in the center. The original Joy Bag is crafted with a symmetrical line in the center. But that line has been removed and replaced with a front flap.
So the Joy Bag remains a Joy Bag. The shape of the Flap Tote version hasn't changed. The long beautiful double handles have remained the same as well.
The Interior
So what can we expect from the interior? As we've said, there is one front flap pocket. Inside there is also 2 zip pockets, one of which is removable.
The Joy Flap Tote Bag is a spacious handbag. And the flap is perfect for the Fall and Winter seasons because it protects your personal belongings from rain and snow.
Where To Shop Tods Joy Flap Tote Bag?
1. MyTheresa – Shop the new Tods Joy Bag here…
More Images And Colors
Fashion
Tattoos are one of the oldest forms of art that humanity has experienced in its evolution. Permanent designs were embedded in old tribe's skin for more than 5,000 years, and they were discovered on archaeological samples from all around the world. They were status symbols, they were mystical symbols, and they fascinate the world even today.
While in the past tattoos were associated with the lower social categories, in today's world, these have been openly embraced by people from different backgrounds, of different ages. Today, these are the perfect means of expressing our style, personality, share memories and express our values, but also to beautify our bodies. They can make us sexy; they can make us feel empowered and unique. The owner of Panumart Tattoo Chiang Mai, Ahm, shares her best tips to find the sexiest tattoo design and placement.
SEXIEST TATTOO DESIGNS FOR MALES AND FEMALES
Based on her client's preferences, the owner at the previously mentioned tattoo salon has spotted a few interesting trends. Tattoo design varies in certain cases, depending on the gender of the client, but the preferences sometimes overlap in most of the cases. For instance, quotes and lyrics are equally appreciated by both males and females.
Dragon tattoo design and koi fish designs, just as well. On the other hand, small, minimalistic designs hidden behind the ear or tattooed between the fingers are largely preferred by women. Men, however, tend to prefer bigger pieces, such as full or half-sleeves, chest pieces and back pieces. Forearm tattoos are also preferred by males and females, equally. Matching tattoo designs seem to be preferred by couples.
SEXIEST TATTOO DESIGNS FOR MALES
Certain men look incredibly sexy with a tattoo, regardless of the design. However, certain styles look hotter than others do and are appreciated by both males and females. Forearm geometric tattoos have a je ne sais quois. Tribal tattoo designs or triangle tattoo designs have increased in popularity amongst men, due to their simplicity, but high visual impact. Colour-block triangle tattoos or even simple triangle outlines are especially popular and seem to be highly appreciated when tattooed on men, by all genders.
Nature or wildlife-inspired tattoos are also highly popular and look incredibly sexy on men, Ahm claims. More and more of her clients seem to have this demand when she designs the incredible pieces. Varying in size and placement, camping enthusiasts demand dotted treelines or detailed pieces, deer heads or incredibly-detailed bear tattoos.
Skull tattoos are also at the top of her male client's preferences as a growing number of celebrities show off their detailed, dark, yet appealing pieces. A relevant example is the rapper G-Eazy, who prides himself on a similar piece on the forearm. Traditionally preferred by women, dreamcatcher tattoo designs grow in demand for males as well.
Marcus Epps, a Philadelphia Union player, prides himself on a similar number on his upper arm. Playful tattoos may not seem the go-to design of many men out there, but Ed Sheeran certainly knows how not to take life too seriously. While the vast majority of his tattoos resemble colorful child doodles, on the set of his "Galway Girl" video, Saoirse Ronan "helped" him get a playful design. But instead of "Galway Girl," the tattoo reads "Galway Grill." And nothing is sexier than a man with a solid sense of humor.
SEXIEST TATTOO DESIGNS FOR FEMALES
Females tend to be more playful in their tattoo design choices, and this is more visible when they visit the parlor to get themselves some kittens, cartoon characters and delicate nature elements tattooed on their bodies. However, women are more inclined to get tattoos of significant dates and numbers, as reminders. And women, especially, find their inspiration on other women celebrities' designs. Angelina Jolie is a tattoo goddess, having an obvious preference for pieces varying in size and design.
From tattoos in different languages to quotes and delicate designs, Angie has them all. Her left shoulder blade shows a Buddhist Pali incantation, tattooed nearby Bangkok. Of course, her already-notorious geographical coordinates reminded women that sexy tattoos can also be meaningful. Dragon tattoos are still sexy and popular amongst those girls that want to turn themselves into the "Girl with the dragon tattoo."
Rose tattoos are certainly sexy on women varying is size and body type, Ahm claims. Cheryl Cole rocks an immense rose tattoo on her bottom and thighs which leads plenty to the imagination.
SEXIEST TATTOO PLACEMENT FOR MALES AND FEMALES
When planning to get a tattoo, especially if you're a "virgin," you have to think beyond the design itself. Placement matters more than many people think. And places where a tattoo might look incredible on a man, might not do the biggest service in women's case. Nonetheless, certain designs look equally best in similar places for men and women.
Mandala tattoos are highly appreciated by women, and a popular and incredibly sexy placement for those is the upper thigh. Spine tattoos are also considered to be hot, in women's case, regardless of the added pain that will be present during the process. The rib cage is another sexy place where women seem to prefer their tattoos and this, for an obvious reason. It beautifully outlines the natural shape of the female body.
Small tattoos behind the ear and innocent and hot, while finger and foot tattoos also grow in popularity amongst those women who want to keep their pieces private. Below-the-breasts tattoos are also a perfect choice for those women who are not afraid to make a statement and pride themselves on their natural beauty.
Men, on the other hand, seem to increase their sex-appeal with sleeve pieces, calf tattoos, back pieces and chest pieces.
While tattoo design and placement may vary, depending on each of us' preferences, it's always advisable to visit an experienced tattoo artist, see their portfolio, and carefully inspect all their accreditations and certificates. For your good, you have to go with the parlor that works clean, hygienic, and has highly-trained, schooled and experienced artists. Otherwise, you may end up with one of those "fail" tattoos.
Fashion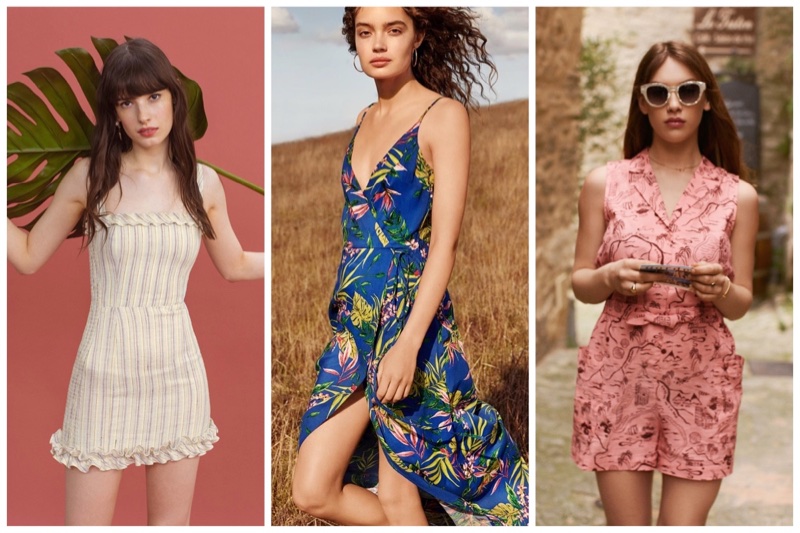 The summer heat has officially arrived, and that means that looking for stylish yet cool pieces should be at the top of your list for July 2018. From breezy dresses to lightweight rompers and separates, we rounded up amazing designs for the hot weather season. For accessories, look forward to colorful shades as well as statement bags. For footwear, slip-on sneakers and fringe adorned sandals will add the perfect finishing touch to your outfit. And for even more July 2018 outfit ideas, take a look below.
Related: 7 Dreamy Summer Dresses Under $200
JULY 2018 STYLE GUIDE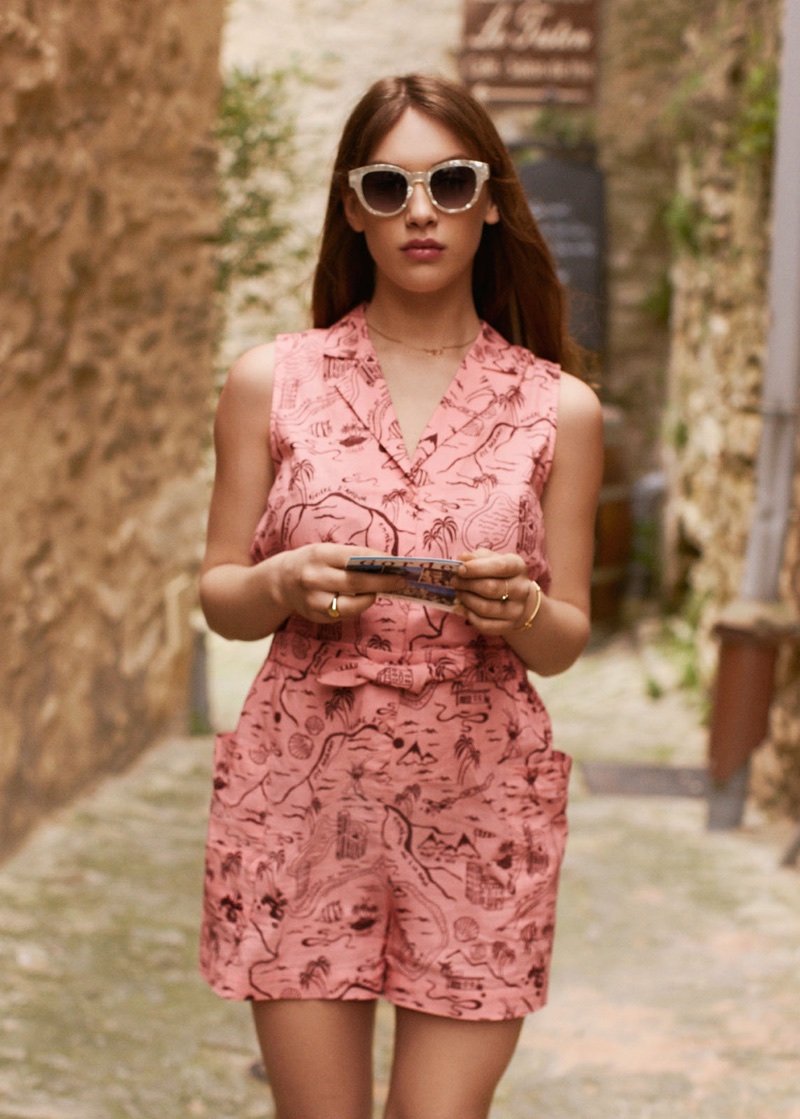 Other Brands
Throughout the years, the Lady Dior Bag kept its crown as one of the icons in high fashion. And we've also seen how far the Lady Dior line has expanded – today it includes wallets and even iPhone pouches. But when it comes to clutches, the only bags that come into our mind are the recently-released Lady Dior Baby Clutch With Chain and the Lady Dior Biker Clutch. These two clutches are gorgeous, but none of them looks as close as the original Lady Dior Bag like the newest Lady Dior Clutch.
The Design
The Lady Dior Clutch might be a replacement of the Miss Dior Promenade Pouch, because both are small evening bags and the functionalities are about the same. This iconic-inspired style is more than just a clutch. It comes with a removable chain of 120 cm, which is long enough to use for shoulder carry.
So this Lady Dior Clutch can be transformed from a small flaunting shoulder bag to an evening clutch in seconds. This two-in-one bag makes it practical even for special occasions – do you know a nice dress that goes with it?
Designed with the signature Cannage Topstitching, crafted in solid colors and gold hardware. The DIOR charm is creatively attached to the side. This clutch is made from super soft lambskin, but in the future we might see a lot more choices in different leathers, colors and decorations.
The Interior
The Lady Dior Clutch's interior is full of surprises. Inside you will find one large compartment, 1 flat pocket and 2 removable parts. The removable parts are 1 zipped pocket and 1 pocket containing 8 card slots and 1 flat pocket. So can you resist? Can you?
The Prices And Sizes
Measuring 22 x 12 x 5 cm, priced at £980 GBP, €1050 EUR, ₩1600000 WON via Dior boutiques.
More Images And Colors
Designer Bags, Wallet, Purse, Belt & Accessories Official Site, Best Price & Quality, Free Worldwide Shipping, Free Returns. Each Bag Is A Work Of Art - Handmade - Cowhide Art - Can Custom-Made

Categories

New Posts

Hot Posts